Welcome to the Mother of Learning Wiki
Edit
This is a wiki made to categorize the many names and places in Mother of Learning, a well written story. It's a fan wiki. All aid is welcome.
Mother of Learning
Edit
A fantasy tale following Zorian and his progress through a month that never ends. To support the creation of MOL click here.
Page Guides
Edit
This area is for page guides that help you find the content you are looking for.
Character Guide - Helps organize all the different characters.
Chronology - Tells you what happened in the story and when.
Mother of Learning External Link Guide - Helps you find external links for fan and author led discussions.
Word of Domagoj Helps you find words the author said outside the story.
Zorian - Gives general details on the main character.
Latest activity
Edit
Photos and videos are a great way to add visuals to your wiki. Find videos about your topic by exploring Wikia's Video Library.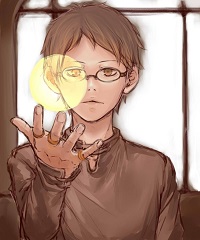 Ad blocker interference detected!
Wikia is a free-to-use site that makes money from advertising. We have a modified experience for viewers using ad blockers

Wikia is not accessible if you've made further modifications. Remove the custom ad blocker rule(s) and the page will load as expected.